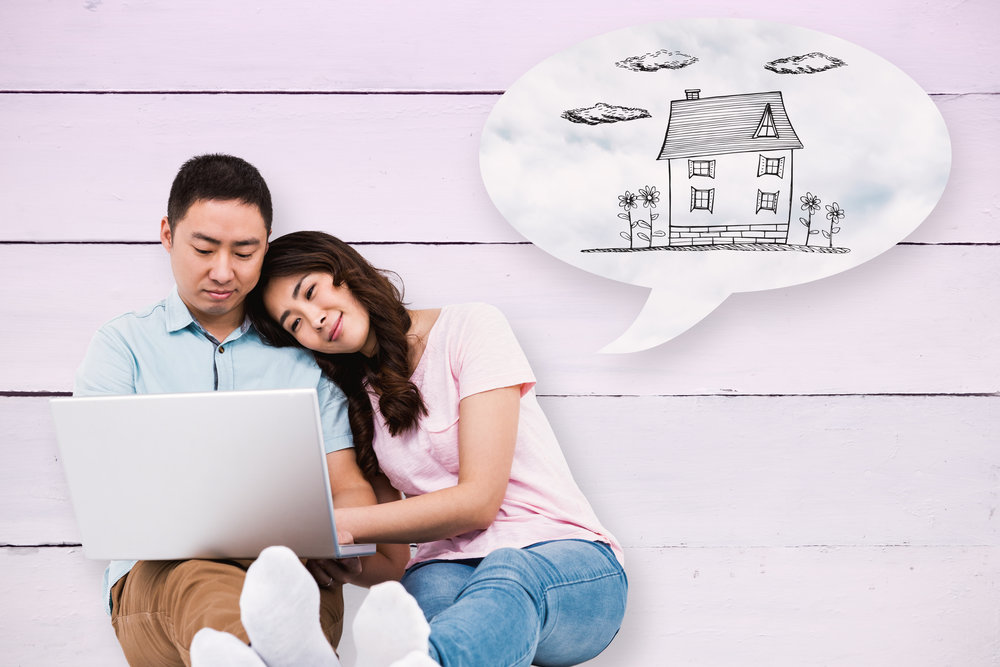 Preparing for Buying a House
Buying a house can seem like a daunting endeavor to first-time buyers. Ensuring that credit scores are where they should be, saving for a down payment, and trying to figure out where to shop for a mortgage can overwhelm the mind. To make the entire process a little easier, we've created this guide to help you on your way. After all, its not every day you make one of the biggest purchases of your life. When you are armed with the right information, what was once an overwhelming task becomes manageable, and you can conquer each task with confidence.
Step 1: Determine How Much You Can Afford
The very first thing you should do when preparing to buy a home is ensuring it is the right time for you and your family to make the purchase. In most cases, owning a home is a financial win if you stay for five or more years, so be sure to take that into consideration. There is nothing wrong with waiting for the best time to buy, even if that means you continue to rent for a few more years.
Although it may be more difficult to do if you live in an expensive area, try to refrain from spending more than 30 percent of your gross monthly income on a mortgage. If you spend more than that, you may be at risk of losing your property if you face financial difficulties. It also limits your ability to live comfortably or save for retirement. Be smart, don't choose to be house-poor if you can avoid it.
Step 2: Prepare for a Mortgage Application
There is truly nothing worse than seeing clients find their dream home only to discover that they cannot actually afford to purchase the property. To take the guesswork out of the equation and ensure that you are financially qualified to buy, you'll need three things: good credit, an adequate and verifiable income, and enough cash on hand to close the transaction.
Check Your Credit
To get a mortgage, you must prove that you are a good investment to the mortgage company. This means you show, using your credit score, that you are very likely to pay back your mortgage on time. In preparation for your purchase, check your credit reports from all three major bureaus for errors and dispute any inaccuracies.
For a quick boost in your score, pay down your credit card balances and toss them in a drawer for a few month prior to applying for your mortgage. A few solid months of not adding to your debt will help your debt-to-income ratio and make you more attractive. You should also refrain from applying for new credit until you close on your home.
Remember, if you are not the sole purchaser, your co-buyer or spouse's credit score will likely be considered in the application process as well. This means you should address any issues with both of your scores to ensure the best outcome. It can take at least six months to significantly improve your credit, so it is vital that you start as soon as possible.
Start Saving
The next step in the process is saving plenty of money for a down payment and closing costs. A down payment can range upwards of 3.5 percent, but usually caps at around 20 percent. Keep this money separate to avoid the temptation to spend it on other things. There are often programs available to help qualifying individuals with their down payment costs. There are also specific loans that do not require a down payment at all. This is where choosing a quality lender becomes so important.
Get Organized
The last step is getting your documentation together. Start collecting important documents that will allow you to verify your financial state when you apply for your mortgage. This includes:
Paystubs

W2s

Bank Statements

Copies of your last two tax returns (self employed)
Step 3: Choose a Mortgage
Don't make the mistake of waiting to find your dream home to shop for a mortgage. This usually ends with disappointment when your offer is too late, or outright rejected due to lack of a preapproval. Getting preapproved is easy, free and non-binding. It also shows that you are a serious buyer. There is literally no reason to choose not to be preapproved if you are serious about buying a house.
Mortgage types
Comparing mortgages is no easy task. With a variety of products to choose from, it can get confusing rather quickly. While different loans may work well for different situations, most buyers choose 30-year fixed-rate mortgages. However, your lender will let you know if there may be a better option that fits your needs.
Mortgage fees
Loan officers need to be paid, and this is usually not reflected in the interest rate. Fees often include credit checks and preparing documents. You may also be give then option to pay points at closing, which is essentially prepaid interest that helps reduce your interest rate. In most cases, paying points is ideal if you intend to hold on to the property for many years, and if you have the cash on hand to cover the cost. Your lender should be able to help you decide if paying points is a good idea for your situation.
Private Mortgage Insurance (PMI)
When buying a house, if you put less than 20 percent down, your lender is almost guaranteed to charge you a monthly amount to cover the additional risk associated with your loan. This is known as private mortgage insurance, or PMI. This is used to protect the bank in cases where buyers default on their loan and home values significantly decline.
Where to Go
The key to getting a great mortgage rate is by shopping around. Don't be afraid of asking for a better rate, or of choosing to go with a new institution for your loan. After all, just a small difference in your mortgage rate could cost you thousands of dollars over the life of your loan. At The Hughes Team, we have developed excellent business relationships with a some of the area's greatest lenders. By working with a trusted lender, you are more likely to have a positive experience, close on time and keep more money in your pocket.
Buying a house is exciting, but it does involve a lot of steps and considerations. Prior to beginning your search, it is smart to prepare your finances so you are the strongest buyer out there. For more information on how to become a better buyer, contact The Hughes Team today.